At Ross storage Equipment Company we supply and install a large range of static and mobile shelving to suit most needs. Anything from archive shelving for medical and office use to stainless steel shelving for clinical and catering environments. With a choice of shelving systems that can be bolted together for extra strength or our bolt-less option that allow movement for easy adjustment.
Simple Assemble Shelving
These industrial shelving units, although strong and sturdy are easy to assemble. They are the perfect choice to fit in any stockroom, factory or warehouse. As they can be used and stored in a wide variety of locations there are many material's the shelving can be manufactured in to provide long lasting results.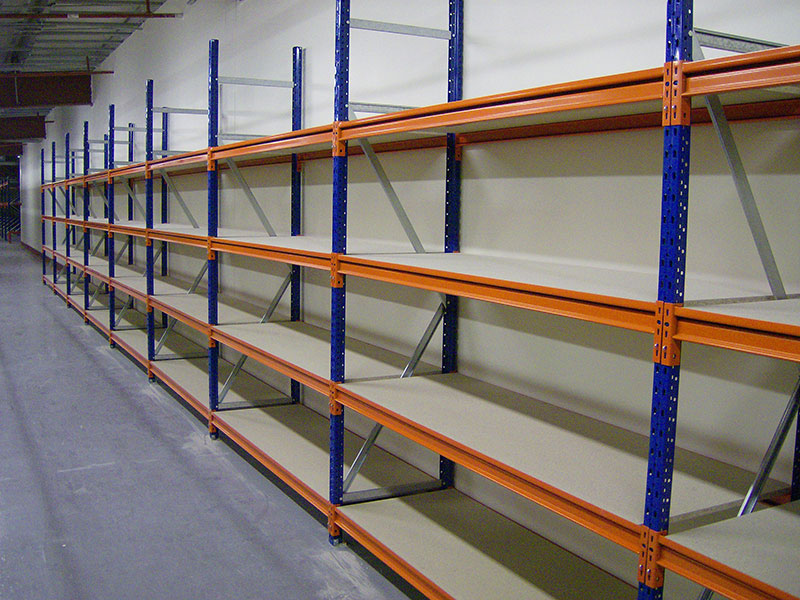 Long Span Shelving
Our favourite and most popular shelving is the long span shelving. This system is very flexible and each shelf can take up to 500 kg. Very popular and versatile these adjustable storage shelves are created for a wide range of manually loaded goods. Depending on what will be stored on each shelf they can be cladded in chipboard or galvanized steel panels.
Mobile Shelving
Mobile shelving reduces the need for fixed aisles yet retains full accessibility to all stored products. This is made possible by condensing the shelves together and creating a movable access aisle. The shelving is mounted on bases which move along tracks fitted to the floor.